Suggested signage and packaging↑
B2B Packaging
Contains 8 engraved lighters in standard envelope, with B2B label branding.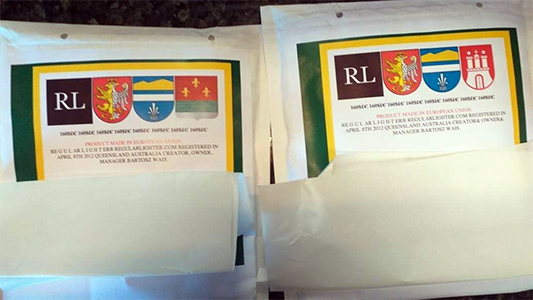 B2C Packaging
Contains:
ONE engraved e.g. terka island ,
TWO random e.g. bic maxi classic ,
THREE sim cards 128kb each:

捐赠 REGULAR LIGHTER® 赋能生态伙伴,
engraved lighter about e.g. terka island ,

box with THREE sim cards elements visualised outside.
Most suggested signage
捐赠 REGULARLIGHTER® 赋能生态伙伴
捐赠 R E G U L AR L I G H T ER® 赋能生态伙伴
Standard
捐赠 Regular Lighter® 赋能生态伙伴
Standard bigger
捐赠 Regular Lighter® 赋能生态伙伴
Standard bigger UPPERCASE
捐赠 Regular Lighter® 赋能生态伙伴
Standard UPPERCASE
捐赠 Regular Lighter® 赋能生态伙伴
Standard lowercase
捐赠 Regular Lighter® 赋能生态伙伴
Standard bigger lowercase
捐赠 Regular Lighter® 赋能生态伙伴